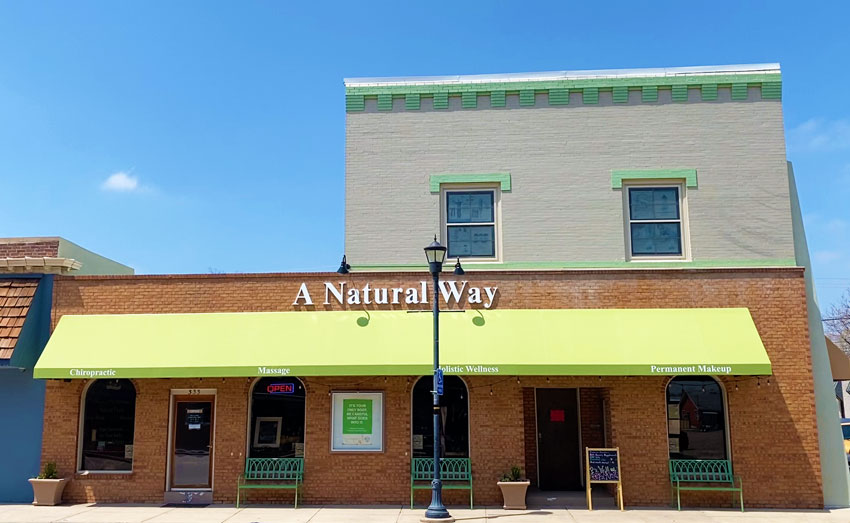 Our wellness center is located in colorful Colorado! Based out of Ft. Lupton, A Natural Way is a unique and magical gathering place in support of your individual health & wellness journey. We offer the tools and resources to assist you on your path towards optimal health and wellness, allowing for you to be the best version of yourself!
We have over 35 years combined experience in holistic wellness and healing modalities. We are skilled in tuning in to the body's preferences, which unlocks the power to transform many difficult health challenges.
We view optimal health as a lifestyle and are here to support YOU every step of the way!
Julie A. DeVisser T.N.D.
Traditional Naturopath
With extensive experience in the alternative health industry, spanning more than 25 years.

Julie DeVisser, T.N.D. was born and raised in beautiful Colorado. She manages a growing natural health practice that helps numerous clients to achieve optimal health and feel their ultimate best! Julie has a deep understanding of anatomy and is certified as an Aerobic Instructor, teaching Kick Boxing and Step Fitness classes. Julie's love for healthy living has been embraced by her husband, six children, and grandson which share in the passion for maintaining a healthy body, mind, and spirit through natural approaches.
Julie is very passionate about the field she works in. One of the reasons for her passion is due to her personal health related battle which she experienced many years ago.  Her body and health were severely attacked and she became ill and bedridden.  In working with an Iridologist/Natural Health Professional, she was guided towards natural remedies that support the treatment of Lupus.
Lupus is a chronic autoimmune disease where the immune system becomes hyperactive and attacks normal tissue. This disease results in inflammation and results in serious unfavorable symptoms.
Julie believes that "the body is a temple that needs to be properly maintained and cared for." She shares the ideology that "we are responsible for our own bodies, and we experience the unfavorable results of a body that does not function correctly."
Julie and her team at A Natural Way are committed to providing you and your loved ones with exceptional care in a compassionate and friendly environment. Located in Fort Lupton, Colorado A Natural Way has grown to be known as the best Nutrition & Wellness Clinic in the Colorado area, believing that their clients deserve the best care, working to ensure that you always feel welcome and at ease.  Offering a range of services; health checkups, treatments, and regimens. The team of dedicated health practitioners have the skills and resources to get you feeling your best today!